Every journey begins somewhere. Just like an RPG. the quest starts with building your character: choosing a class and skill trees.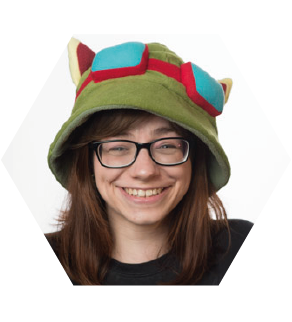 I always liked a good old pen paired with some nice paper so the artist class was a natural fit, but with so many different skill trees I had to choose the ones that fit the me best. My first skill was drawing (mostly comics). I worked quite a bit on this skill tree and so I switched pen and paper for an upgrade, a graphic tablet and a stylus.
I traveled far and teamed up with other adventurers to gain more EXP and level up. On the way, some masters told me about a new skill tree, 3D. So I added this skill tree to my class to be better prepared for future challenges. I quickly realized that 3D is awesome! Even though it's just the beginning of the journey, I know the positive stats are sure to come.
My current quest requires layout and UI skills, as well as illustration skills. I gain EXP with every mob I defeat on the way, and pick up some nice graphical skills and weapons for my inventory.
I'm looking forward to future adventures with new companies and challenges, and never forgetting that the journey is half the fun.